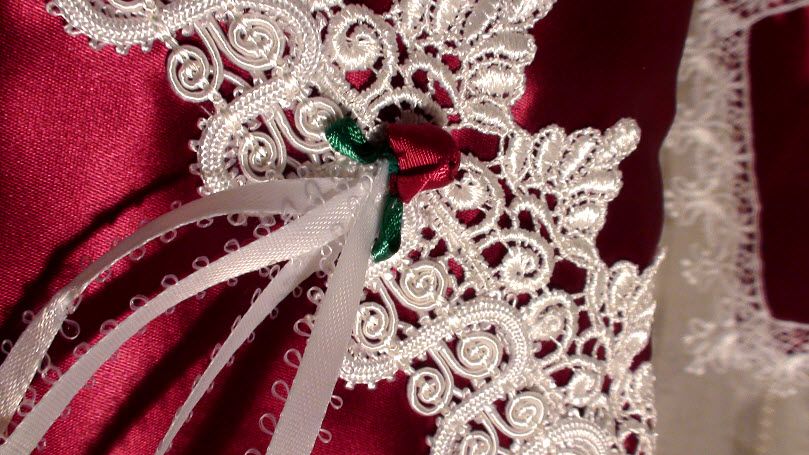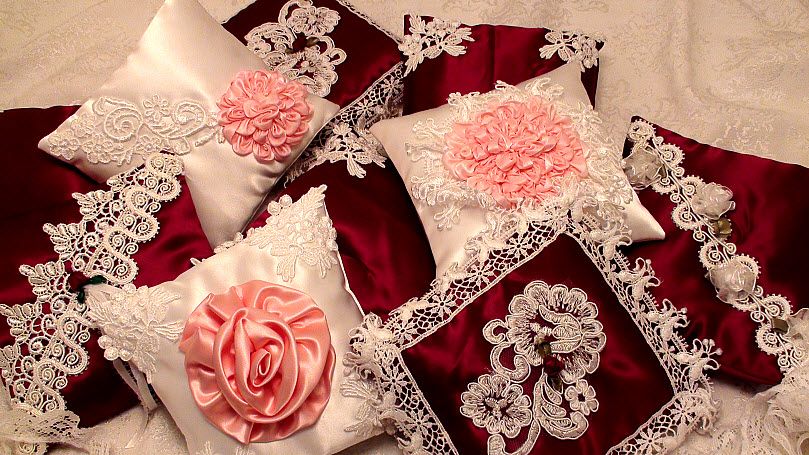 Sachets
Beautiful sachets can be given as bridal gifts for her luggage or simply indulge yourself! I have several on my bedside table. I feel that we can not pamper ourselves or ever have enough beautiful things around us.
Beautiful sachets are 6" by 6" square. They can be opened in the back so that potpourri can be changed as time lessens the fragrance.
Totally hand made with hems and lace sewn by hand. Delicate, but sturdy.
Description: fine fabrics, Moiré, satins, Toile, beautiful lace, polyester stuffing, pearls
Each bag is filled with removable/refillable potpourri in organza bags.
* Choking hazard for small children due to small decorations
Click here to purchase